Our Locations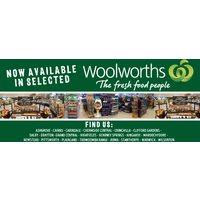 Our Retailer Stockists
Jerkaholics, please bear with us while we build our interactive locations page! As a quick-guide, you can find us in:
Selected Woolworths stores
Selected IGA & Foodworks stores
Selected BP, Matilda, Puma & Caltex Services Stations
Selected hotels and liquor stores
Various Independent outlets across Australia!
If it's not in your local outlet – ask for us in store! And let us know too – we'll get in touch and see if we can get some of our awesome products into your local shop!
To know specifically where we're stocked in your area, get in touch via our contacts page or by emailing jim@jimsjerky.com.au and we'll send a list of your closest stores!