Meet the Makers of Jim's Beef Jerky
Author: Jim's Jerky Date Posted:6 February 2020


You know and love our products, now found out a little about the founders of Jim's Jerky - Jim & Cathie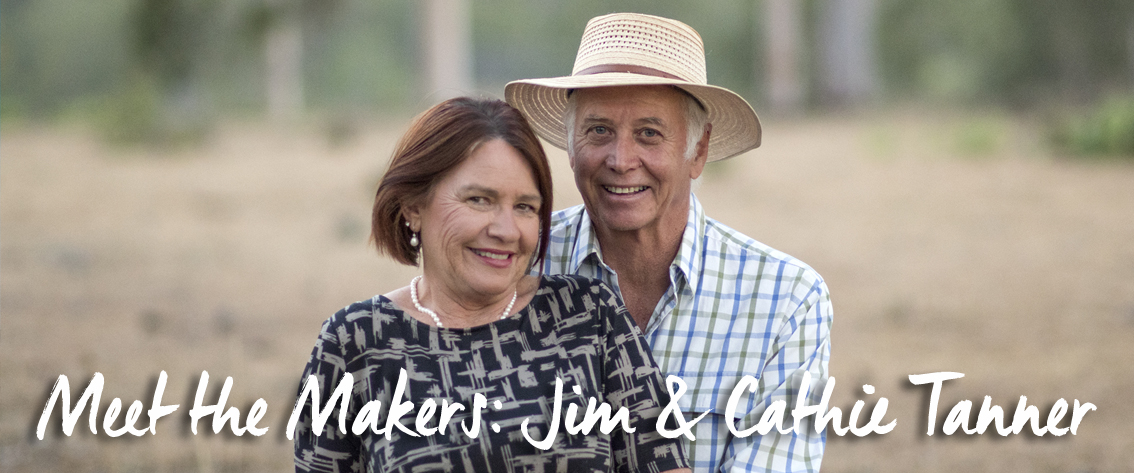 Jim grew up in rural Queensland, on a mixed cropping and dairy farm.
He married Cathie, the girl next door (ok, 17 miles down the road!)
and together they set up a successful grazing enterprise they ran
together for 20 years, running a Droughtmaster stud and raising beef
cattle on their properties on the Darling Downs and Central Queensland.
Beef is in their blood; they love beef – they know good beef.
With 3 kids away at boarding school, Jim and Cathie decided to make the
move to the big smoke – away from the farm. Not one to sit still for long,
Jim looked at a little butcher shop just outside Toowoomba in Queensland
where the owner was drying some biltong.
It was a meat snack unlike Jim had ever tasted before and he knew
it was something special. It was the first time that Jim found a product
he felt truly represented quality Australian beef. Why weren't more Aussies
chewing on this? An idea began to form…
In 2004 Jim's Jerky was born; bringing great tasting, natural beef
to Aussie snackers everywhere.
16 years on, Jim & Cathie have developed the perfect blend of spices,
beef and natural drying to make Jim's Jerky the best tasting jerky
in Australia – let's be honest – probably the universe!