Jimmie's Beef Bites

&nbsp-&nbsp

Mild

&nbsp-&nbsp

{Jimmie's }
Jimmie's Beef Bites
Each 100g box contains 5 x 20g packets
Broccoli & Cranberry
Think they don't like broccoli? Try these vibrant tasting air-dried beef bites with fresh superfood broccoli and added cranberry for a little bit of sweetness!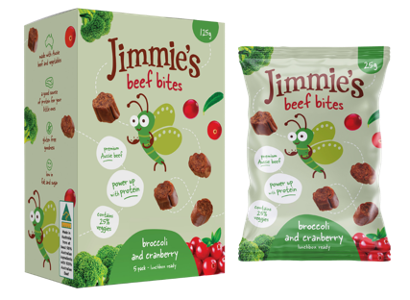 Mushroom & Cauliflower
Mushroom and cauliflower?? What was Jim thinking? This unsual combination is incredibly moreish, with deep earthy warmth from the mushies and a hint of sweetness from the cauli. These umami filled air-dried beef bites will leave you craving more. He knows what he's doing, that Jim!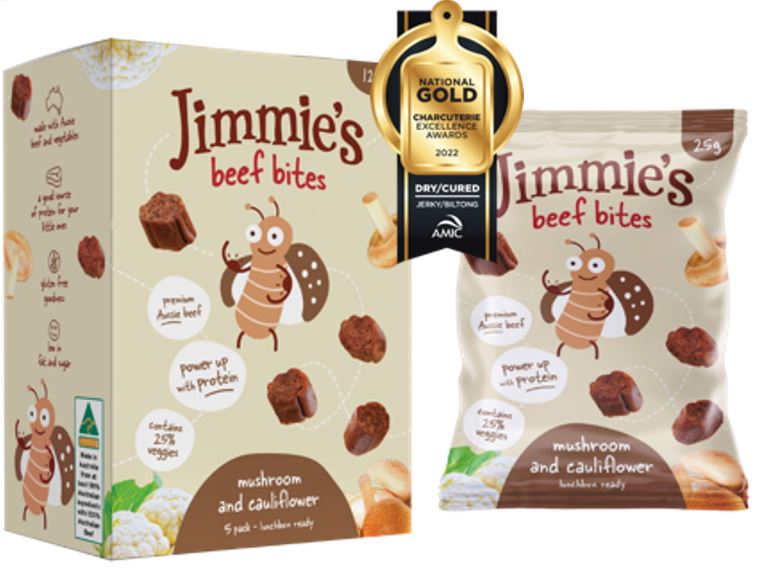 Sweet Potato & White Bean
Smooth and almost creamy, our Sweet Potato and White Bean air-dried beef bites are a winner for younger lunchboxers who might not like stronger flavours. Chef types agree, there is delicacy and irresistible tastiness in this combination, awarding our Sweet Potato and White Bean a bronze medal at the 2022 Sydney Royal Fine Food Awards. Jim couldn't be more proud!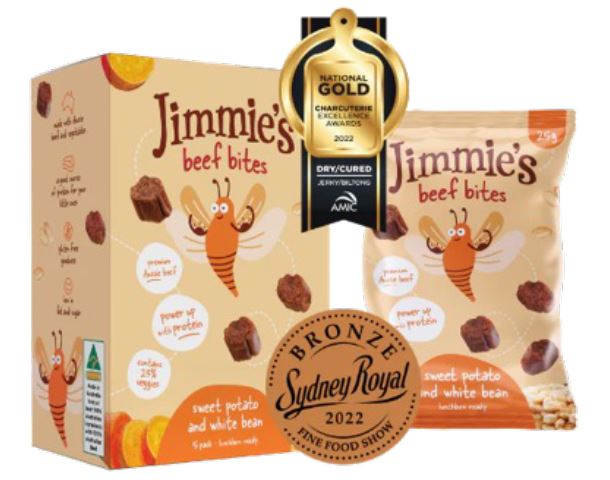 Tomato, Olive & Cheese
Who's up for a piece-of-pizza-pie!? Rare, is a kid who will say "no" to pizza. Our Tomato, Olive and Cheese air-dried beef bites combination gives them the healthy option while still filling them up with all the goodness of premium Aussie beef. Put these out at a party and watch them get demolished!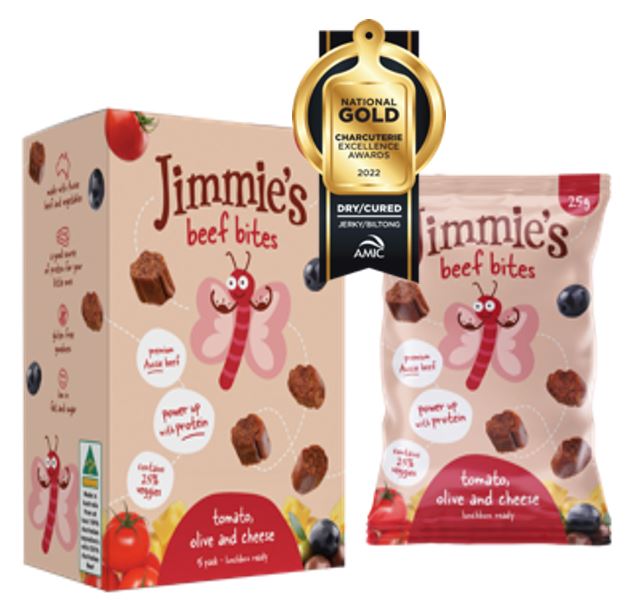 Or...try them all!
Grab a box of each and save $10!!!
Limited Edition Four Flavour Combo Pack